Private label products
Since 1992, our core business has been contract manufacturing for private labels. We manufacture plastic products with high quality requirements for customers in various industries – medical, baby, food, cosmetic, and our products are exported to over forty countries around the world. At the request of our customers, we design products on an exclusive basis.
We have a very well organised and constantly upgraded production facility, thanks to which our production is efficient and ecological. Our machine and tool park enables us to manufacture products in the field of injection moulding of PE, PP, ABS, PS, PC thermoplastics, TP, TPE, TPO, TPV soft thermoplastic elastomers, biodegradable and ecological plastics, as well as the most inert and chemically clean LSR silicones.
Our professional and reliable approach to our obligations
allows us to cooperate with the most demanding and reputable customers.
We are trusted by companies for which product quality and brand prestige are the most important factors.
If you are looking for a manufacturer of baby accessories or products for the medical industry, we invite you to cooperate with us.
We will be happy to be your partner on the way from idea to final product.
We coordinate product development from concept to finished product.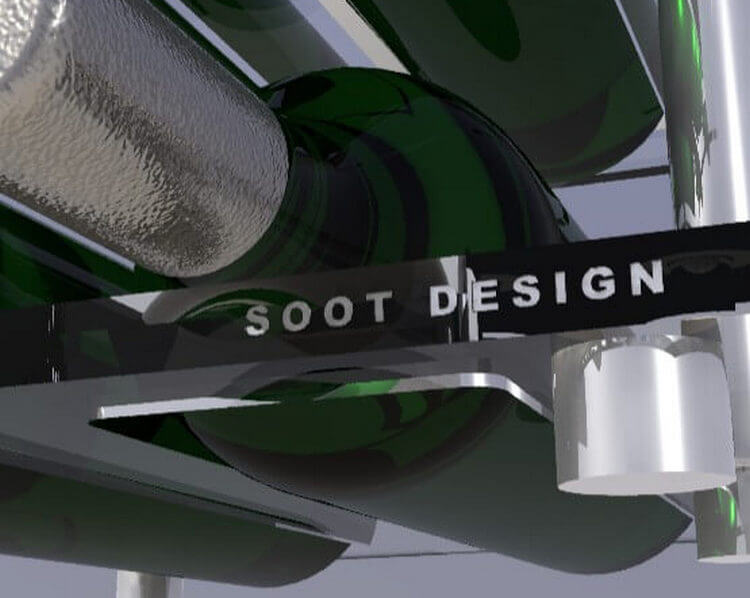 Customer
Soot Design
Project analysis – selection of processes
Product design in 3D format
Making a 3D prototype
Preparation of tools
Preparation of quality documents
Assembly of finished products
Marking, decoration, packaging
In the modern world, where there is overproduction and intercontinental transport takes several hours, originality is a factor of paramount importance when selling goods.
Industrial design is our passion. We approach each project individually, making every effort to make it unique. At the same time, we do not forget that we do not create individual works of art, but products that must fit into the rigid canons of mass production, which cannot lose functionality for the sake of appearance, and that their price must arouse respect of the competition.
We are both manufacturers of tools and finished products, which has a colossal impact on the way we approach the design process. By working with us, you can be sure that all projects are feasible and the cost of putting them into production is minimised.
We are here to make your product a kind of diamond in the rough.